More than one third of Londoners have not had their first vaccine dose making it the area with the lowest uptake in England, latest figures show.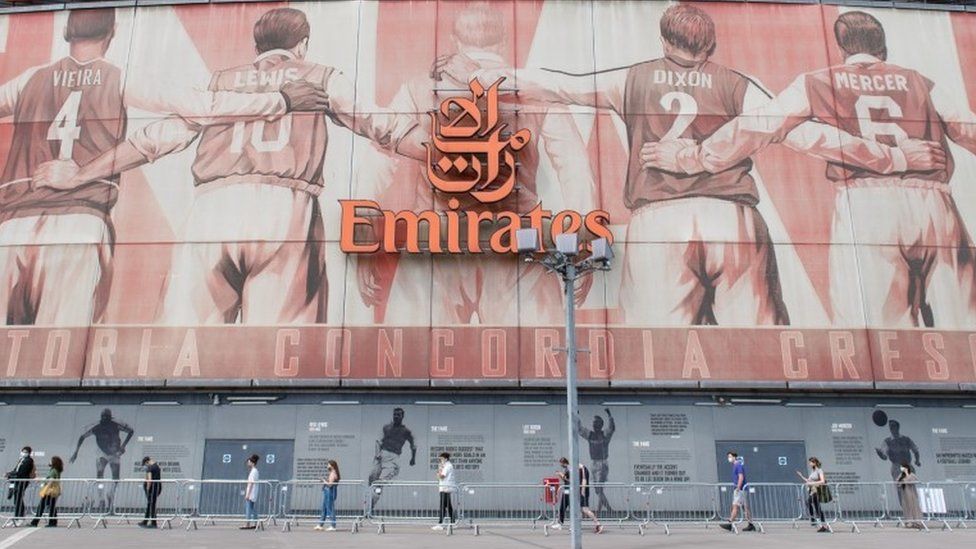 Mosques, community centres and football stadiums have been used as vaccination centres.
More than one third of Londoners have not had their first vaccine dose making it the area with the lowest uptake in England, latest figures show.
The data from NHS England also shows 55% have not had a second dose. Across England, 88% of people have had a first dose and 68% the second.
Prof Jonathan Van-Tam, Deputy Chief Medical Officer, has said that around 60,000 deaths have been prevented in England as a result of the Covid vaccine programme and an estimated 22 million cases have also been stopped. He added that the more people get a jab, the less likely more lockdowns are.
As a recent press release from the government says:
"Vaccines are available free of charge and from thousands of vaccine centres, GP practices and pharmacies. Around 98% of people live within 10 miles of a vaccination centre in England and vaccinations are taking place at sites including mosques, community centres and football stadiums."
Pop-up vaccination centres are being held all over London too, including in the Tate Modern, football stadiums, and various mosques. There are 300 locations in the city where people can be vaccinated.
Figures also show the city has one of the lowest rates of Covid-19 cases, with 298 per 100,000.
The city has a high proportion of young people – with 35 being the average age – meaning many have only been eligible for a vaccine for a short period of time, according to the mayor's office.
People are offered a vaccine via their GP however the city has a high proportion of people who are not registered with one. It also has the UK's highest migrant population who may also be missing out on a vaccine invite as they are not registered with a doctor.
London's mayor, Sadiq Khan, said "everything possible" was being done to vaccinate everyone.
He states: "We are determined to do everything possible to ensure that all Londoners aged 18 and over are offered their first dose of the vaccine and are making great strides towards two-thirds of adults receiving a second dose.
"Almost a million Londoners under 30 have now had a jab – a remarkable achievement – and once again London has delivered more vaccines than any other region over the past week."
The data also shows that:
46% of Londoners aged 18-24 have had the first dose, compared with 57.4% across England.
The South West has the highest percentage of 18-24 year old's vaccinated, at 65%.
Across London boroughs, Bexley, Bromley, Richmond and Sutton have the highest percentage of residents who have had the first dose.
Kensington and Chelsea, Newham and Westminster have the lowest percentage of first doses administered.
More than 19,000 people have died from Covid in London, with 18 deaths in the past week.
It has one of the lowest death rates, with 175 per 100,000 people. The North West has the highest with 248.1 per 100,000.
In focus: Tower Hamlets
At 33%, the East London borough has the lowest percentage of second doses administered out of all of the English council areas.
Dr Somen Banerjee, the borough's public health director, said that was because it has the youngest population in the country, with only 6% of its residents aged over 65.
"When you look at overall figures, we will logically have a lower proportion of the adult population vaccinated. When you do the comparisons by age bands, we look at where we are relative to London, and we're actually in the middle on just about every single age band from 18-29," he said.
Dr Banerjee added the highest uptake in the borough was in the Bangladeshi community – which makes up 34% of the borough's population – thanks to a regular clinic in the East London Mosque. He said it had also held clinics targeting the Somali population and that queues were going out of the door for its clinics for those who are not registered with a GP.
He said there hadn't been a "lower uptake in the more deprived groups either".
Dr Banerjee said a variable supply of the vaccine has affected the ability to run clinics but "that's probably not the situation now".
He said they were now working to promote vaccination to young people and looking at opening clinics later in the evening in the North-west area of the borough where there's a big night-time economy.